Google Doodle Honors Uvalde Victim's Drawing
While it's a few days before July 28th's announcement of the 5 finalists, and another month before the naming of the winner, the Doodle for Google content has already made its most important decision.
Doodle for Google is an annual open-call art contest for students in grades K-12. Invited by Google.com, a chosen winner's drawing, always incorporating the word "google," is displayed on the website's homepage for 24 hours. Prizes include student scholarships, tech packages, and swag for winners. This is the 14th year of the Doodle for Google contest, the theme being "self-care."
While not only submitting a drawing, Doodle For Google includes a question for each contestant: "tell us about what you have drawn and how it represents how you care for yourself." In the bio for her March submission, Alithia Haven Ramirez responded to the prompt: "I want the world to see my art and show the world what I can do, I want people to be happy when they see my passion in art." The drawing consists of a girl knitting on a couch next to her pet, the word "google" spelled out on the wall behind them. In the bottom right corner of the drawing is signed with the initials "AR." In interviews, Alithia's parents and grandmother described her love of artwork and her dream to become an artist.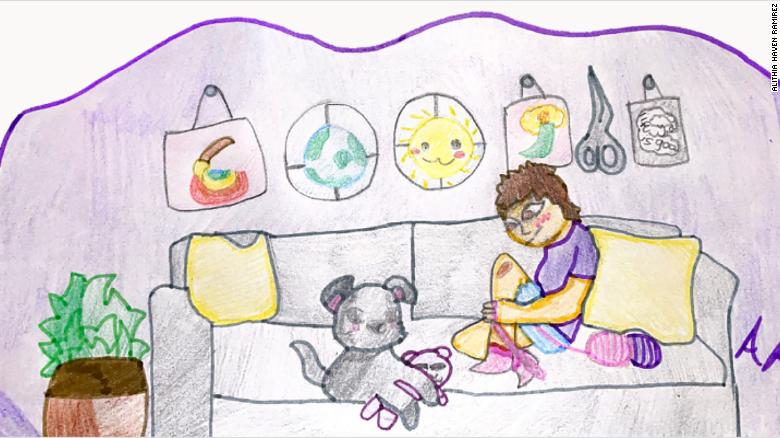 It would only be 2 months later that Alithia would be killed, with 18 other classmates and 2 teachers, by a gunman at Robb Elementary School in Uvalde, Texas.
Honoring the victims of the school shooting, Google decided to display Ramirez's artwork, which did not make it to the final round, on a memorial page.
Besides showcasing the Doodle for Google entry, and a picture of Alithia, the webpage reads: "In Memoriam 2022 Doodle for Google contestant Alithia Haven Ramirez, 10, and all the victims of the Uvalde, TX tragedy."