"The Cheech": Cheech Marin's Ode to Chicano Art
While Cheech Marin is most recognized for his character in comedy act "Cheech and Chong" of the '70s and '80s, the 75 year-old recently shifted his efforts towards a different cause. Born in California to Mexican parents, Marin was deeply influenced by his heritage. Referring to himself as a "Chicano," a term for those of Mexican descent, Marin immersed himself in the culture. Four decades ago Marin began to amass a collection of Chicano art.
In conjunction with the Riverside Art Museum, Marin donated a portion of his Chicano collection, numbering nearly 600 items, for a new exhibit. The museum was named after its sponsor, The Cheech Marin Center for Chicano Art & Culture, but is more affectionately referred to as "The Cheech."
Marin's painting, sculptures, and photography will be housed in a newly renovated 61,420 square-foot space. Upon learning the building's dimensions, Marin noted; "And I said, 420 square feet? That's a sign. That's a sign. Thank you, Lord." (This is humorous for Marin whose career is associated with marijuana). Besides the main exhibit, the museum will house a space for traveling exhibits, an education center, and an interactive video room. Many of the artists are local to Los Angeles and California. Among the most famous artists are Patssi Valdez, Sandy Rodriguez, Frank Romero, Carlos Almaraz, and Judith Hernández.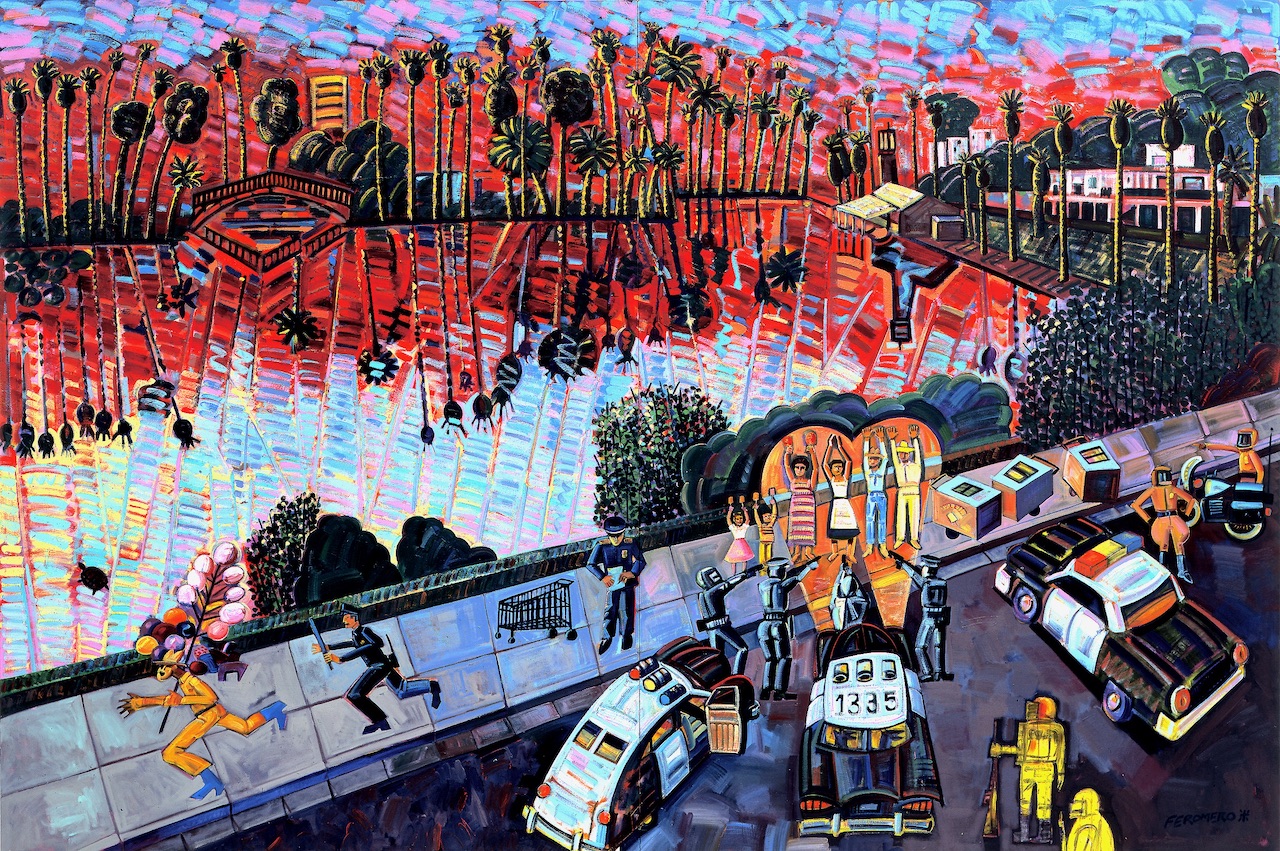 Chicano art arose particularly during the protests in California during the 1960s. It has evolved and developed to reflect the conditions of the Mexican-American community in the U.S.. At the dedication for the exhibition, Marin stated: "We hope that this building and this collection and this participation of the community will be a beacon for everybody else around the country to finally redefine inclusion." Marin hopes the museum will stand as the artistic center to celebrate and honor Chicanos, their heritage, their history, and their identity.