With the Buzz of the Grammy Awards today, the days following up to it have presented several announcements and live performances from the nominees. On March 11th, Pandora sponsored a Live Event with this year's Grammy award nominees.
Grammy Nominees Haim, Brittany Howard, Chika Perform at Pandora Live Virtual Event
Grammy Nominee Artists Haim, Brittany Howard, and Chika made an appearance and performed at Pandora's countdown to the Grammy's Live Virtual Event. The event took place on March 11th, which entailed intimate performances and a Q&A session. All of these artists are extremely versatile in their musical style and genre-oriented. Rather than restricting themselves to one style of music, they incorporate their diverse musical backgrounds into their releases topping charts and gaining validation during the time of a pandemic.
Popular and flow artist, Chika, released her latest album in March of 2020 during the beginning of the global pandemic. She views music as an energy exchange amongst the community of artists in the music industry, as she has found passion since her Instagram verse days. On March 12th she also released her latest EP titled 
Once Upon a Time
. She defines her job as a "Labor of Love," finding enjoyment through the songwriting and production process.
Chika has a voice that is truly raw and holds a relaxed flow of serenity with limited altering and materialistic production value. When asked about what inspired and drove her to create music, she answered that the reggae and afrobeat of her ethnic Nigerian roots in collaboration with her soulful Alabama roots have played key roles in the development of her style. Through her music, she sends a message of positive vibes and unity by addressing social issues and empowering those on the basis of her own accounts.
Versatility Amongst Grammy Nominees: Genre is No Hindrance to their Artistry
Following Chika's heartfelt performance, five genre Grammy award nominee Brittany Howard made her appearance. Howard is immensely grateful for the musical validation she has received during the pandemic. Her musical roots came about through invested her free time in taking up new instruments, as she had spent a long time alone taking care of her ill sister as a child. Through being open to educating herself on different music styles and immersing herself in Alabama's classic soul music creating defines her own genre of music.
Her music comes from a place of true love and struggle, as she tackles issues of race and society through her lyrics. Howard truly embodies the spiritual and colorful sense of music as the impact of a singular lyric like "1 drop of 3/5th.. go ahead in the back" leaves a lasting impact on any listener. She calls for unity and change in each song that she performs, making her a truly revolutionary artist.
Last but not least, the female trio band of sisters, Haim made their appearance. During the beginning of the pandemic, they had been in a depressive state of loneliness which they so excellently projected into their music. This message and overall vibe of music provided a sense of comfort amongst their fan base, as this sense of loneliness resonated with many during the pandemic and lockdown.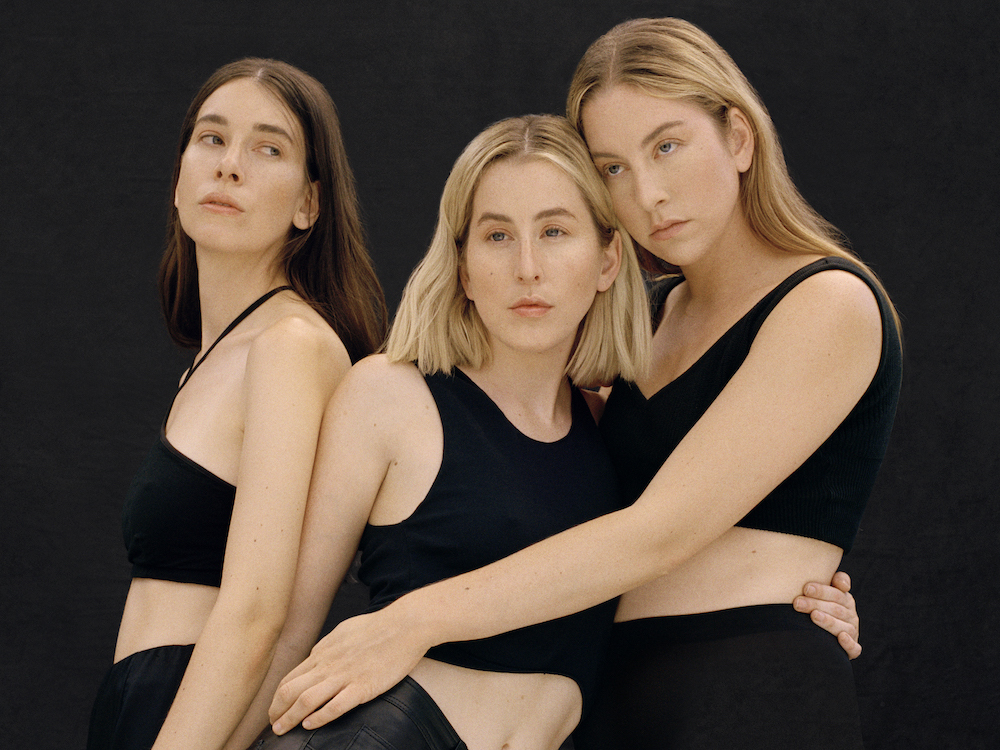 Their musical roots began from the moment they start using the drum-set in the living room, as they went on to learn to play many more instruments and explore the world of music at the infamous Laguardia High School in New York. What makes them truly unique from many girl groups in today's industry is the non-western dissonant harmonies that they incorporate in their music that come from their Bulgarian women's choir exposure. They are extremely excited to begin touring once the pandemic is resolved.
All these artists have made their footprint on their industry, as their passion to create music and dedication to the 'muscle memory' aspect of songwriter makes them all worthy nominees for the 69th Annual Grammy Awards.
XOXO
Brittany Howard
Chika
diverse
Grammy Awards
Haim
New Artist
Preview to Grammy's