Good Afternoon Gotham City dwellers, it's Friday, the day after whats arguably known as one of the most stylish weeks of the year and the day we all begin our detox from champagne soiree's and endless open bar check-in's. You know it's officially the end of summer when what remains of fashion week are the Instagram posts of NYC's most photographed, and murmurings of after parties past. Speaking of, what was the deal with that NYFW closing event at Craven? I didn't manage to attend so can someone give me the scoop down in the comments section? Much obliged.
Okay, was it just me or were people more interested in the parties than the shows? You'd meet someone pre-show and they'd say something like..
"Yeah, it was great to meet you as well, what parties have you been to this week? as opposed to the once ubiquitous "What did you think of the New York shows?"
The two don't have to be mutually exclusive. Simultaneously we can have both interesting, provocative shows as well as ultra-lit after parties. But this week besides some stand outs like Fenty by Puma, Naersi, Oscar de la Renta and Chromat to name a few. The most interesting things went down after dark. I just want to say, I approve of the whole "early evening event thing" not just for college-nostalgic day drinking purposes but because it allows for multiple stops at different events before calling it a night so your alive the next morning for shows. Unfortunately for me, one of those nights at the John Varvatos after party with Machine Gun Kelly resulted in a #WANGOVER of epic proportions (something I am still effected by to this day I might add).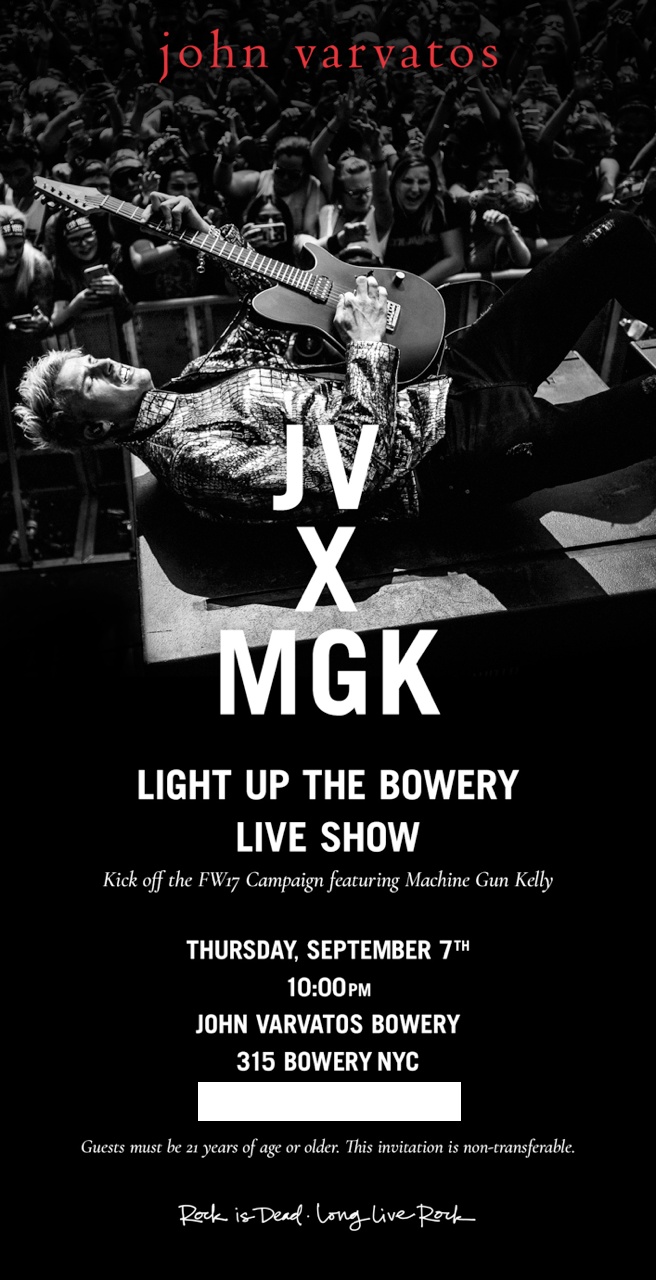 Honestly, after several whiskey neat's at John Varvatos Bowery I attended the Fenty after party and was totally blacked out by the time I arrived that the only thing I remember came in the form of a video taken at a table in Up & Down in which I'm guzzling Hennessy with my new friend Lola.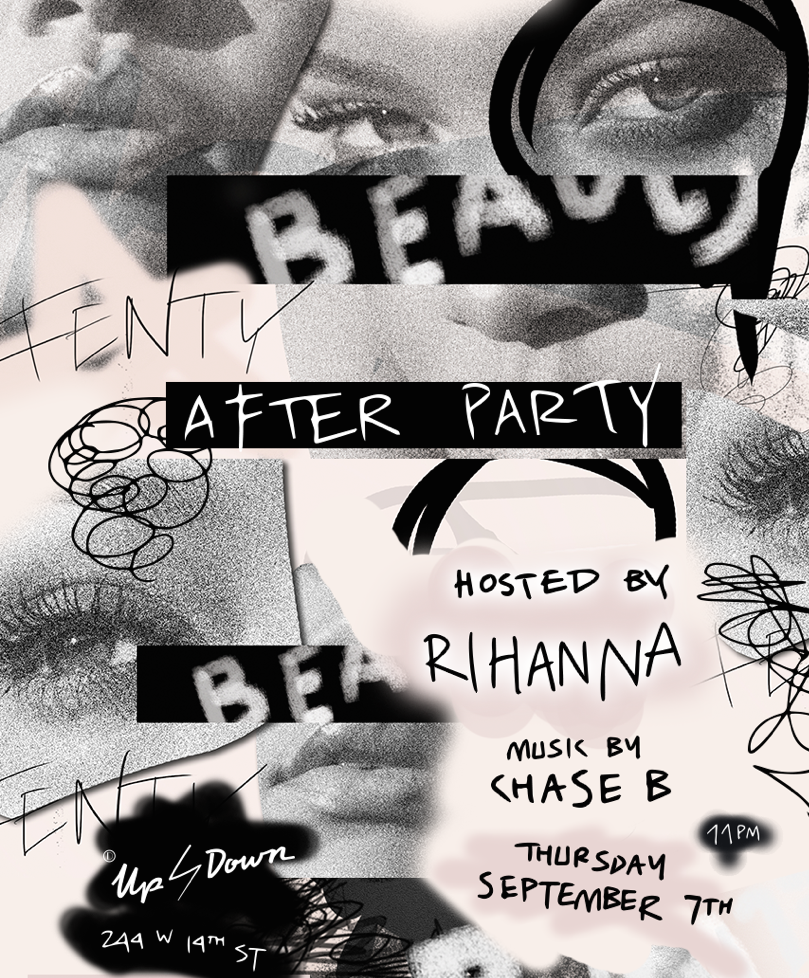 The Nylon Rebel Fashion Party at The Gramercy Hotel was superb. It was fully stocked with everything that I consider to be a NYFW essential. Hosted by Cardi B who of course performed Bodak Yellow, there were hella celebrities like Rosario Dawson, D.R.A.M, Offset, Danielle Brooks, Duckie Thot, Jamie Fox, and Wale who all hung out in VIP (which had an abundance of cannabis burning) and free flowing Perrier Jouet Grand Brut Champagne.
I never made it out to the Paper Magazine Beautiful People party at Dave & Busters, #WANGFEST, Phillip Plein's party, Public School X Moet, the Fenty Puma event or the Office Magazine Party (I know I know did fashion week even happen for me then??) so I can only say that I heard they were star studded and quite difficult to get into which is no surprise.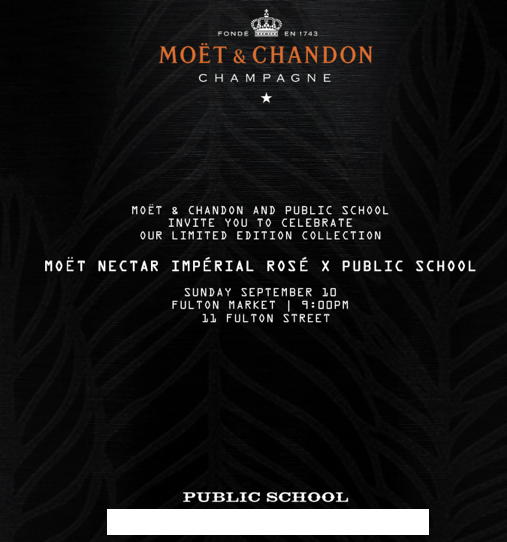 On the topic of hard door's and difficulties the one party that comes to mind is the Galore Magazine X Juicy Couture party. Holy Shit that was beyond insane. It took place (or didn't) at Public Hotel on Chryistie St. by the time I got there the ropes that barred people from entering the grounds were trampled, totally insignificant and the security team had "shut down the party." Hundreds of people were up to the doors of the hotel while many hotel guests had to fight their way through this mosh pit of to get to the hotel. Not going to tell you how but I did get in, right behind magic Johnson's son and spent the evening in VIP among Teyana Taylor and Iman Shumpert, Angela Simmons, and some rappers girlfriend. We smoked, we danced and all while Lil Kim performed on the stage down below. She was accompanied by Paris Hilton who Dj'd and Jordyn Woods (who modeled at the Chromat show). We rendezvoused backstage with Paris and her beau who is hilarious at Paris impressions and discussed Power and Empire. Chill night.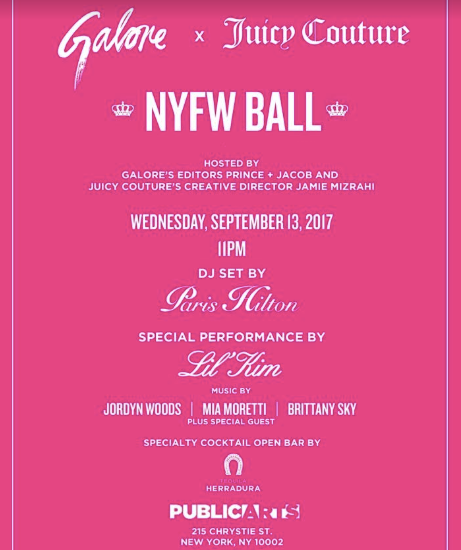 That seemed to be the final push for fashion week parties, Craven, Philip Ayler, and Ksubi had closing fashion events but I'm not sure how those turned out as I preferred the company of some long time friends (THC and CBD).
Maybe it's also worth noting that DVF, Kenzo, Naeem Kahn, Purple, V Magazine and Zadig & Voltaire had after parties, If you went feel free to give us the T on these or other events in the comments.
Even I have managed to turn this article into a display of the effectiveness of the Iconic fashion week after party. So on to the shows..as this piece has basically promised..my writeup on the shows I attended will be obviously less amusing but if I do say so myself, worth the read!
Besos to you all and to London…your move.
XOXO
#fashion #nyfw #CAAFD #newyork #womanswear #runway #models #blogger #writer #magazine #editor
Alexander Wang
Featured
Fenty
Galore
Juicy
Juicy Couture
Moet
Office
paris hilton
Phillip Plein
Public school
PUMA
teyana taylor
vip