Ink Meets Oil: Tattoo Shop at Rembrandt House Museum
Costing anywhere between €100 and €250 euros ($100 – 270) visitors to Amsterdam's Rembrandt House Museum can leave with their very own permanent souvenir: a tattoo! Once home to the famous Golden Age painter Rembrandt van Rijn will now function as a tattoo shop for a number of world-class tattoo artists.
The brainchild of Henk Schiffmacher, the Dutch tattoo artist hopes the installation will attract new visitors to the historic house, especially young people. When approached with the collaboration museum director Milou Halbesma said the pop-up shop totally fit with their mission. "We want to work in our new studio space with Dutch artists to connect with the public… It's about the challenge for every museum: to reach the next generation."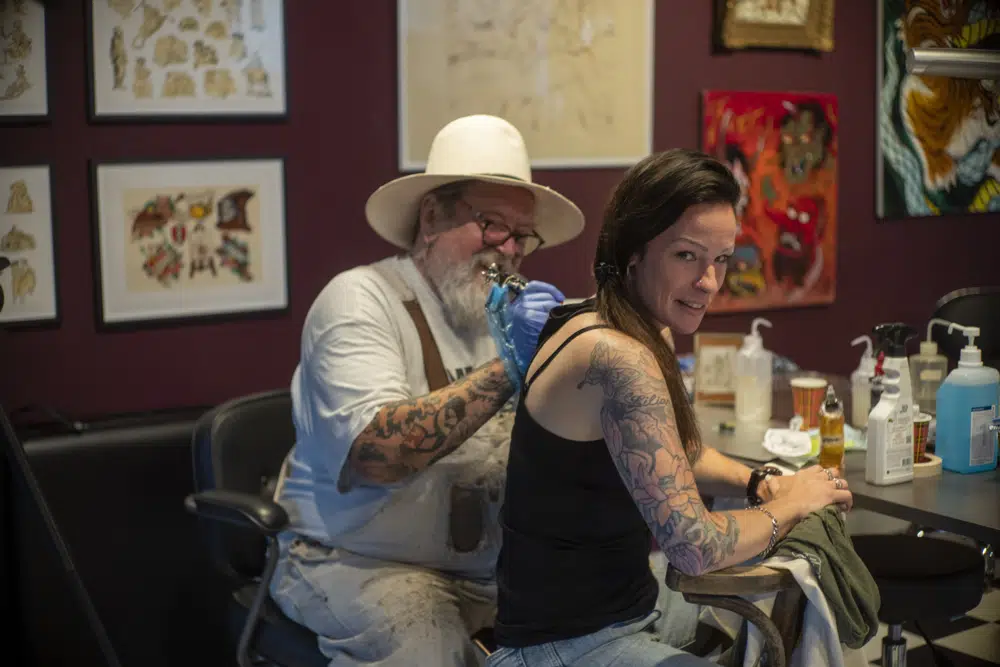 Described as the "The Poor Man's Rembrandt," Schifmacher discussed the divide between painting and museum visitor: "To own a Rembrandt, you have to have a lot of money, even if you want a small little etching. But we give you an affordable Rembrandt that lasts you to the end of your days." A tattoo would be a solution.
The project takes the impressions and sketches of Rembrandt's most famous works and alters them for a new canvas.
Making the art suitable for tattooing is not only providing his costumer with an original (permanent) piece of art, but, for Schiffmacher, is bridging the gap between these world. "And it's great that these two worlds can visit one another. Actually, it's really one world because it's about art," Schiffmacher said.
While once a space where he lived, painted, and taught in the 17th century, in the 21st century, visitors can leave with some Rembrandt in their heart (or arm, or bicep, or hand)
.
Featured Image By: Tattoo inspired by Rembrandt's self-portrait. Credit: Henk Schiffmacher & Veldhoen/Museum Rembrandthuis