Wednesday should have began with Kenneth Ning but due to technical difficulties and a models shoes that show went unseen but I'll humor us with show shots courtesy of The impression.
BURRIS by Gigi Burris was up next @ Skylight Clarkson Square.
Sky Vodka opened their bar for an hour and so went the images and my sobriety.
Sometimes if you just look like you know what your doing nobody questions you which was exactly the case when I walked into the Sanchez-Kane show-drink in hand(courtesy of Sky)-vape in the other(BlackGoldVape)- sat front row, and took in the show.
Because of that impromptu viewing of the Sanchez-Kane runway show,by the time I got to the Heron Preston "For You The World" presentation @ Patron of The New almost all of the clothes were sold out and the empty bottles of Stella where merch used to be didn't exactly provide an ideal setting to take shots of the collection. So shoutout to Pause mag for the images I borrowed below.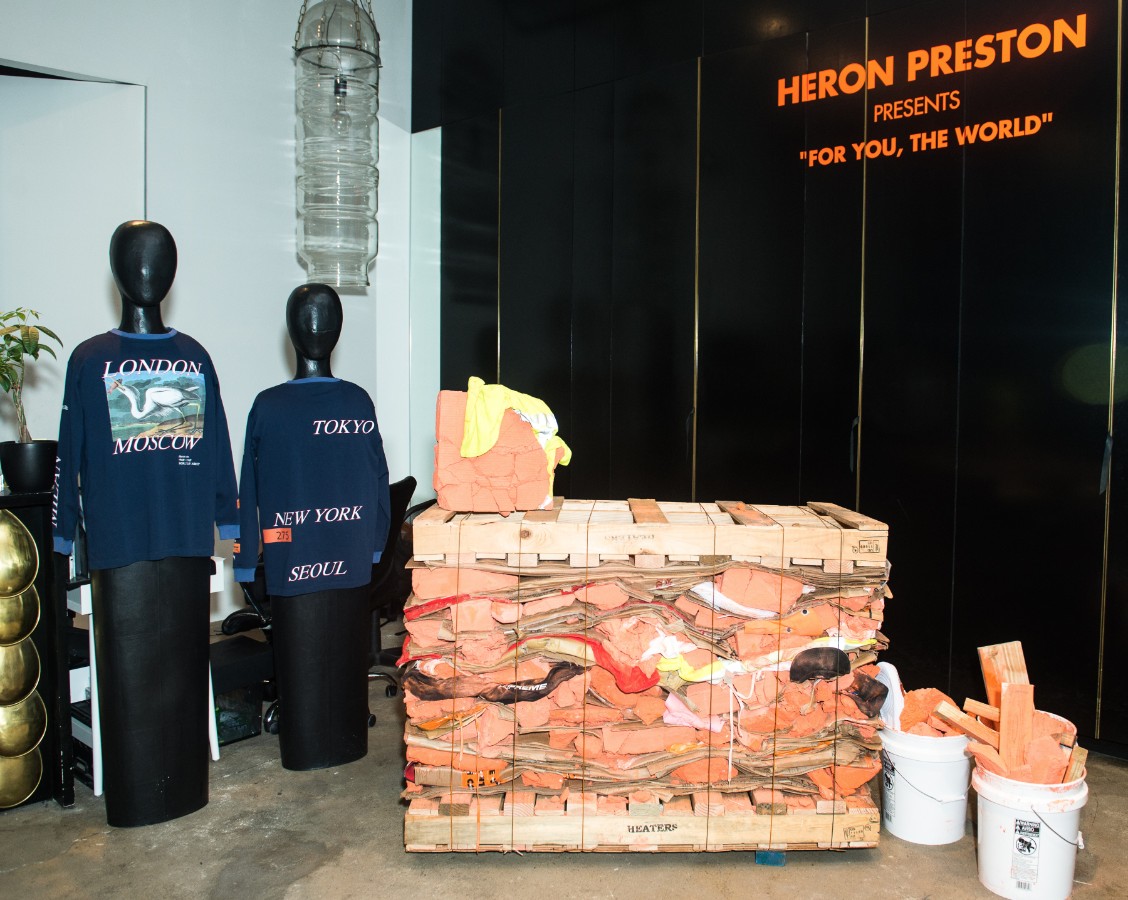 Parke and Ronen showed on Day 3 and hosted an official NYFW after party at Gilded Lily. You know how any club night in NY goes down, two words, models and bottles. Needless to say drinks were poured memories were lost and the day was a distant memory.
With that said…catch me sipping champagne this evening courtesy of Veuve Clicquot  @ Jimmy at The James AND @ Public Hotel for the NYFW Office Magazine official after party. Cheers!
Fashion
fashionweek
Gigi Burris
Heron preston
Kenneth Ning
mens
menswear
NY
NYFW
Spring Summer 18
Style