If you're looking for a show that combines the special effects of Face Off and the premise behind Love is Blind, then Sexy Beasts may just be the show for you. Three suitors fight for the attention of one person throughout a series of dates. However, none of these people have any idea what the others look like beneath their creature disguises. Sexy Beasts is actually a new iteration of an earlier version from 2014 which aired on BBC Three.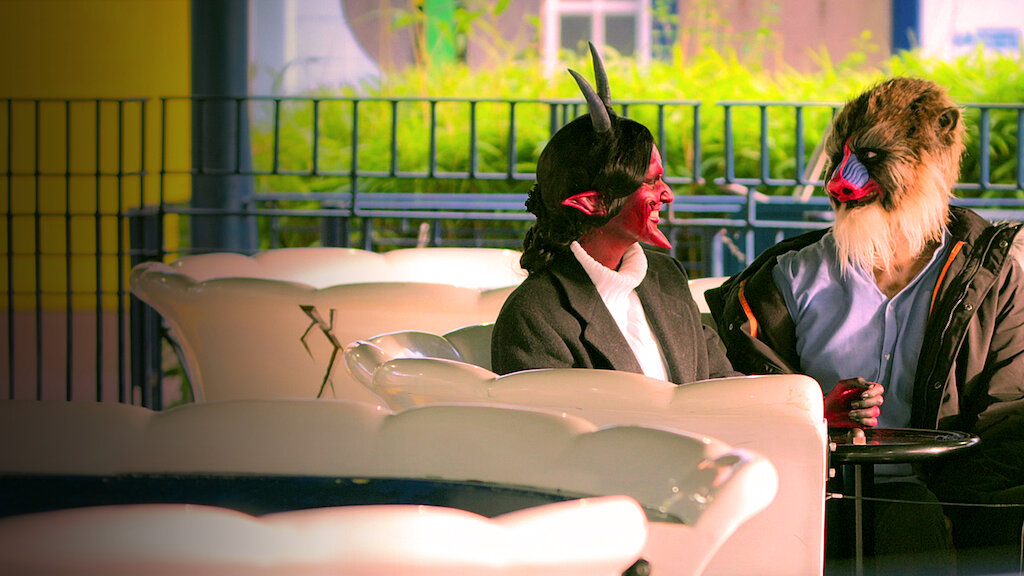 The pilot episode starts off strong with model Emma looking for love that is not based on her appearance. She explains that in the past men have judged her on her good looks. Emma hopes that by literally transforming into a demon she'll be able to find love that falls deeper than the surface. She is given a date with three men; A mouse called Adam, stone man Archie, and Bennet the mandrill. After the first date, Emma must eliminate one of the contestants and move on with the other two. The two remaining contestants are each given one more date after that Emma must make her choice, then their faces can be revealed.
The show is fun and great for binge-watching with episodes only lasting about twenty minutes. It has moments of painful awkwardness, which the narrator does his best to add to with jokes of foot fetishes. Sexy Beasts clearly know not to take themselves too seriously. The show falls under the same category as Too Hot To Handle, just silly and sometimes questionable entertainment.
While I am a sucker for mindless reality television, especially that of the dating genre, I do have one major issue with Sexy Beasts. The series is a huge, missed opportunity for LGBTQA+ representation. All of the couples are heterosexual, which for this show doesn't quite make sense. Considering the small groups in which the contestants compete there is no reason for the lack of queer couplings. Hopefully, this is something the creators will take note of and make sure to create a more diverse season two.
With that being said the show is exactly what you'd expect it to be; people dressed like animals attempting to seriously date. My final verdict is to go check it out, it's great when you're looking for something light and easy to watch, the costume aspect just makes it a little more interesting.
Still Unsure? Check Out the Trailer Below: 
XOXO
dating show
Netflix
reality tv
sexy beasts